Klientu apkalpošanas speciālists
---
Salary(net): from 850 to 1200 EUR monthly
---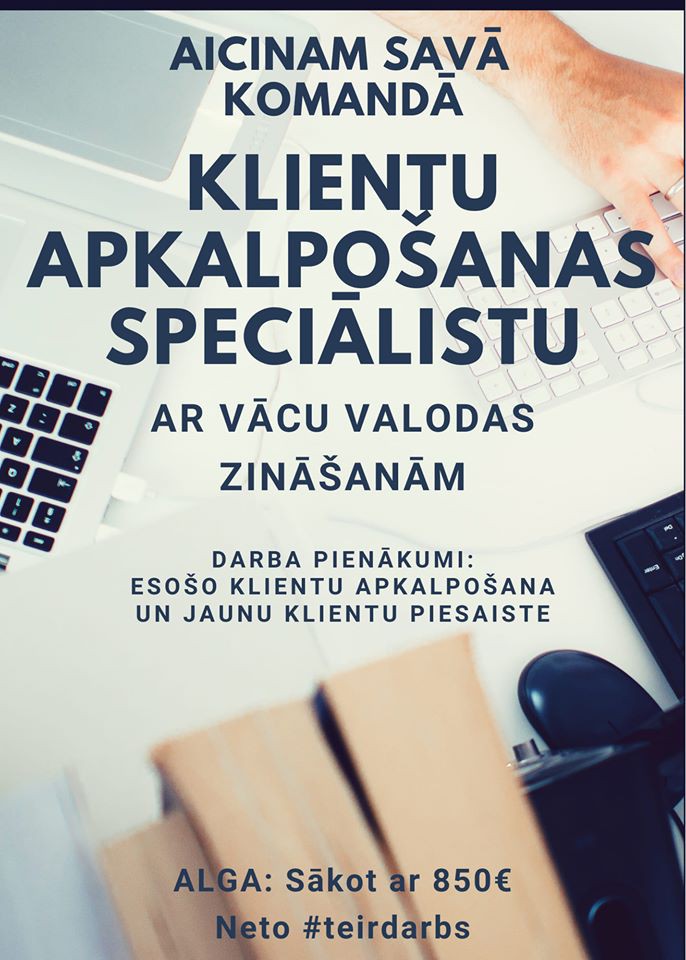 Description
AIcinam savā komandā klientu apkalpošanas speciālisu.
Requirements
Vācu valodas zināšanas,
Datorprasmes.
Duties
Uztur kontaktus ar esošajiem klientiem un piesaista jaunus klientus.
Veidot klientu datu bāzi, informē par uzņēmuma produkciju.
Izstrādāt piedāvājumus, kas atbilst gan klientu, gan uzņēmuma interesēm;
Pētīt un pārzināt attiecīgās nozares tirgu.
Proposal
Alga sākot no 850 euro (Neto)
Izaicinošu darbu augošā uzņēmumā;
Location
---
Vacancies you might be interested in
About the company

SIA "HQ CHIPPER PARTS" ir jauns, inovatīvs uzņēmums, kas kopš 2010. gada veiksmīgi darbojas metālapstrādes jomā. Mūsu speciālizācija ir koksnes šķeldotāju rezerves daļu ražošana, remonts un restaurācija.

Balstoties uz mūsu pieredzi, esam īstenojuši virkni risinājumu, lai uzlabotu jau esošo detaļu un mezglu espluatāciju. Savā neilgajā pastāvēšanā, esam apzinājuši šīs specifiskās tehnikas modeļu gammu un spējam piedāvāt populārāko ražojumu rezerves daļas.